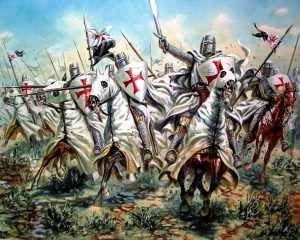 June 29, 2020
Revelation Unveiled Ep 3: Millennium Perspectives
Podcast: Play in new window | Download (Duration: 34:44 — 48.0MB)
Subscribe to get new episodes every week! Apple Podcasts | Google Podcasts | Email | TuneIn | RSS | More
What do you think about the Millennium? When does it happen?  Where is Jesus during this time?  Your FULL answer to those questions will greatly affect your view of the Book of Revelation!  Biblically speaking, the Millennium is a period of time (often seen as being 1000 years long), where the promised Kingdom of God is on earth.
Some people believe that Jesus will return to earth BEFORE the Millennium and establish the Kingdom Himself.
Others believe that the Church is the earthly Kingdom, and Jesus will return AFTER the Church has full dominion on earth.
Still others believe that there will be no ACTUALLY Millennium, but that the concept is a Biblical allegory for Jesus ruling in our hearts.
In this week's episode, we'll conclude our introduction to the Book of Revelation by looking at these three Millennial views.  And I'll end the episode by letting you know how I plan to teach this book, so you can decide if you want to go on this journey with me!
Related Links:
Next Episode – Revelation Chapter 1