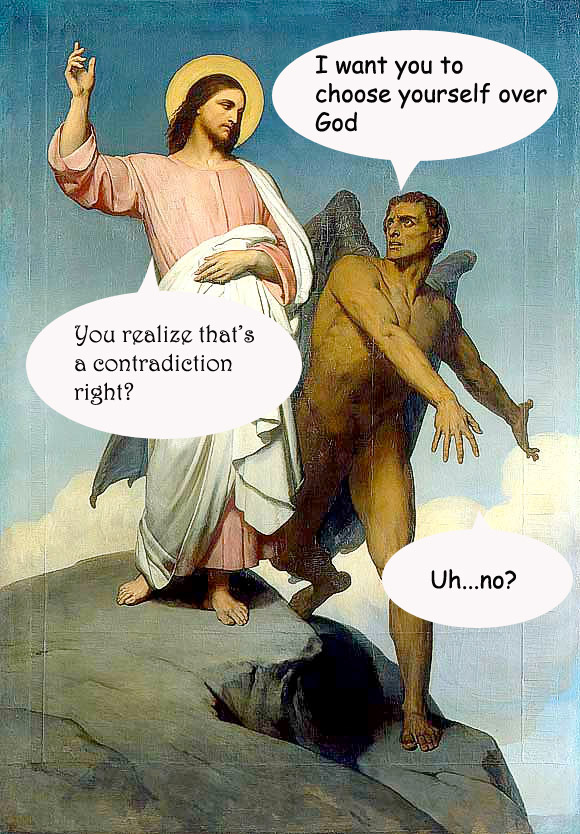 April 10, 2014
The Great Invasion – part 2: Game of Thrones
We've been looking at the advent of the Redeemer from the perspective of His (and our) spiritual enemies. In the last post, we saw that as God revealed more details of how man's Redeemer would arrive, Satan and his minions focused their war efforts to prevent the invasion. But despite their best efforts, they always met progressive defeat.
Once Jesus was born however, Satan was able to put all of his energy into preventing Christ from completing His redemptive work.
Rough political landscape
As the time of the Redeemer's prophesied victory grew closer, Satan worked to lay down a political mine field to keep Him from fulfilling his role as King of the Jews.  After the Babylonian captivity, Israel was occupied by the powerful and demonically energized empires of Persia and Greece.  By the time of Jesus' birth, the most powerful world empire- Rome – held an iron grip on the area. Worse, Israel was a contentious buffer state between Rome and the similarly powerful Parthian empire to the east, filled with disgruntled nationalist Jews. So Christ's potential kingdom was a backwater political albatross stuck between two hostile super powers.
It was during this low point in national history that God decided to give the Virgin Mary the good news that she'd been chosen to carry the savior of the world (who would be considered a bastard since she got pregnant before she was married).
Really Satan?  Attacking a baby?
Now the honorable thing for Satan to do would be to wait until the kid grew into an adult and then take Him on man to man (or Man to Devil). But while Satan can be accused of many things, "honorable and fair" are not on the list. To him, even an infant is fair game.
At the time of Jesus' birth, the Roman Caesar got the bright idea to have everyone in the empire travel to their home town for a census. By the time a very pregnant Mary and her betrothed, Joseph arrived in Bethlehem; there was no place for them to stay other than a local stable. Thus the Savior of the world; the Redeemer of man; God in flesh, was born in an animal feeding trough in a barn filled with said fragrant animals.
But as I wrote previously, from the perspective of Satan, the ubiquitous manger scene of Christmas card fodder was nothing less than D-Day; a hostile invasion of his territory by an enemy force. Jesus had come to seize Satan's kingdom, and was taking the fight directly to him on his turf.
Satan's first counter-offensive was to have the local rulership command that all the newly born males in the area be killed. But that tactic failed – just like the last time he tried it. But remember, Satan is incapable of original ideas. All he can do is trot out the same stuff he's tried before and hope to still get mileage out of it (kind of like a Hollywood movie producer).
Seeing that direct physical force wasn't an effective way to stop his enemy (Hey, it only took him 3000 years to figure that out. Progress!) Satan moved on to his next favorite strategies, manipulation and compromise.
Vain temptation
After Jesus reached adulthood and was officially anointed by God to begin his redemptive mission, Satan finally came in for a face to face confrontation with his foe (of course he waited until Jesus was physically and mentally compromised due to starvation because, well, Satan's an a-hole).
Satan knew he had no chance against the Son of God, so he went after the Son of Man – he planned to use his temptations to get Jesus to use His free will to choose Himself over God.
Satan started by appealing to the physical desire by tempting Jesus to sate His extreme hunger supernaturally. But as a man, Jesus ONLY did what God told Him to do, and God did NOT tell Him to turn stones into bread. If Jesus had obeyed Satan, He would have made that decision on His own – as a man – to satisfy His physical desires. He would have made the same mistake as Eve!
Jesus responded to this temptation not with the words of man, but as the Word of God.
Jesus 1, Satan 0
Satan then attacked man's other major weakness – Pride. Satan challenged Jesus to prove His divinity and position with God.
[Begin dramatic license]
Satan – Oh, so you're pious huh? Not going to feed yourself because "God's word didn't tell you to"? Is that why you claim to be the "Son of God"? Well the Bible also says that if you throw yourself off this building, Angels will rescue you. So go ahead, show me you're the Son of God!"
Jesus – Seriously? You're actually going to misquote my own words to me? Try this one – "you are not allowed to test your creator!"
Satan – Grrrrrrr!
[End dramatic license]
Jesus 2, Satan 0
Finally, Satan brings out his most effective weapon against man – Compromise. Satan showed Jesus all the kingdoms of the world and told Him that he would bequeath them all if Jesus would give him worship.
Jesus came to earth to conquer Satan and take his kingdom by force (and as we'll see in an upcoming post, it is a brutal and costly battle). But Satan offered a short cut – no fight, no suffering, no blood, no torturous death on a cross. Just make a simple pledge of fidelity, and the world is yours.
It was a stunningly attractive temptation. One accepted in various forms by otherwise strong and principled men. But not by this one. Jesus chose God's way over man's. He did what the first man could not, and thus proved Himself worthy and eligible to redeem Adam's sin.
Jesus 3, Satan 0. Game over.
Satan lost a major battle, but the war was far from over. Satan took his best shot and came up short. It was time to call in reinforcements. If Satan couldn't break Jesus, then maybe He could be broken by the people He came to save.
In the next post, Jesus faces the second front in Satan's army – the mystics!
Remember to subscribe to this blog to receive new posts when they are published