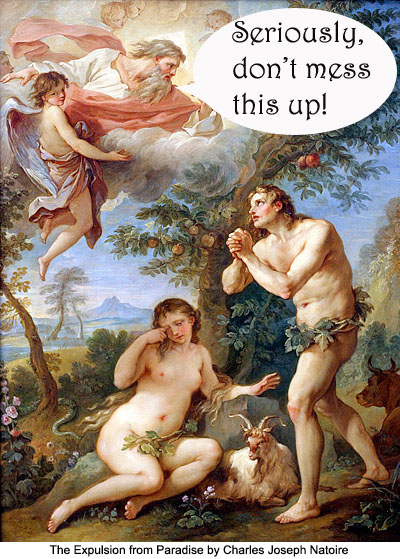 May 26, 2017
Eden: Paradise Lost – FBR Podcast #18
Podcast: Play in new window | Download (Duration: 36:59 — 25.7MB)
Subscribe to get new episodes every week! Apple Podcasts | Google Podcasts | Email | TuneIn | RSS | More
Eden was the paradise we lost due to Original Sin. Would you be surprised to know that Eden was not only a garden but also a great mountain where God held court with his mightiest Angels? Is it possible that the location of Eden affects modern global politics? The story of Adam and Eve is so familiar that we take it for granted, and in doing so, miss out on important insights. In this week's podcast:
Why did God "rest" on the 7th day of Creation?
What does it mean to be "made in the image of God"?
What was the purpose of the trees in the Garden of Eden?
How was Eden paradise, and why is it fallen man's ambition to get back to Eden without God?
If the garden was in the EAST of Eden, what was the rest of Eden like?
Who are God's "Divine Council"?
Where MIGHT Eden have been located and how does this location impact the modern world?
Related links:
Paradise Lost (blogpost)
Jonesing for Eden (blogpost)
Eden, the Holy Mountain of God
The Unseen Realm (book)
Next Podcast: The Serpent and the end of Innocence